Teach Social Studies with Adobe Express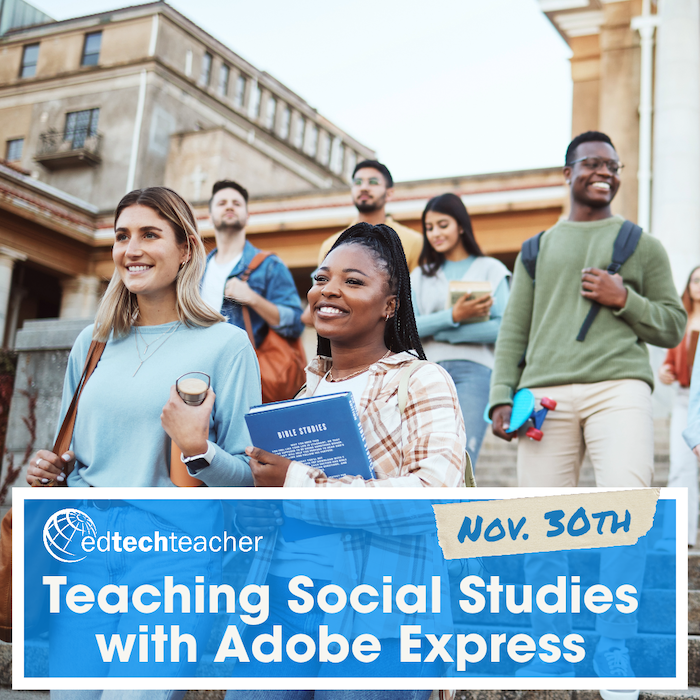 Event Notes
Inspire your students to create social studies projects which demonstrate their understanding and digital literacy skills. Presented by EdTech Teacher.
This 60-minute creativity session will equip you with the tools to foster digital literacy and prepare your students for the future. You'll learn how to enrich teaching, and build compelling social studies projects by using Adobe Express. You'll explore use cases for digital creativity in the classroom and leave with examples of projects and materials available to create projects to use in your own classroom.
Free 60-minute workshop
For educators to get started with Adobe Express in their classroom. Participants will receive a certificate accrediting one hour of professional development, as well as a useful companion guide packed with ready-to-use resources and ideas for the classroom.