What is the Function of an Instructional Coaching Newsletter?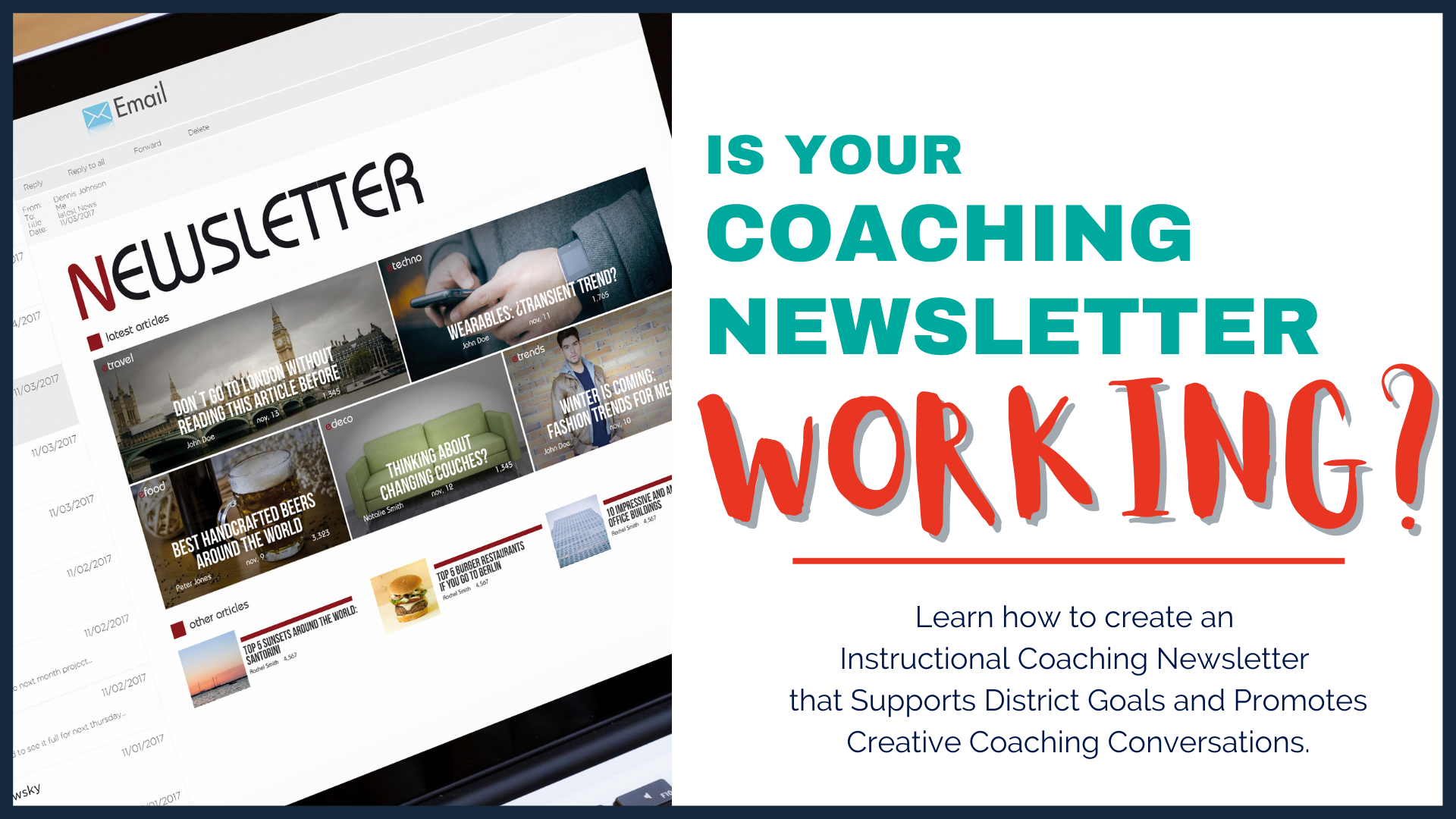 You know it … you have seen it … you might have even hit the delete button on a few of them.
Each week, coaches spend HOURS putting together the most perfect newsletter but … why do they do it?
Recently, I put together two pretty extensive blog posts on this topic:
The point that I argue, (and I would love to get your thoughts on this topic) is that the Instructional Coaching Newsletter is not a vehicle from which the Coach should be sharing the latest and greatest in edtech.
I also argue that the point of the newsletter is to promote both District and Building goals in an attempt to not only support mandated programs but to provide assistance to teachers who are being tasked with completing those goals.
I hope you have a chance to check out my latest video on this subject and if you have a moment … leave a comment on this post. I'd love to hear your thoughts on the topic.
Have a great week!
Jeff
Recommend

0

recommendations
Published in Leadership Voices